The causses, imposing limestone plateaux with cliffs, are sometimes furrowed by deep valleys known as gorges. The structure of the underlying rock is so porous that it can absorb the water so that no river actually forms. Over the centuries, the herding of sheep and goats has created a beautiful landscape of vast Pannonic steppe with considerable biodiversity.
The history of the causses
The causses make up 25% of the Park area with some extending way beyond the borders of the Aveyron ( The Causses of Sauveterre, Méjean, Larzac, Noir). A vast region consisting of plateaux ranging from 800 to 1100 metres above sea level, the causses rest on a limestone base formed by marine sediment at a time when the region was covered by the sea, 200 million years ago. They are separated by gorges (Dourbie, Jonte, Tarn), canyons in the true sense of the word which have been hollowed out of the limestone and which can be as deep as 500 metres. The upper reaches consist of steep walls perforated with caves. At the foot of these cliffs areas of scree and boulder spread out over softer rock. Sometimes the scree on the sides facing the sun has been terraced to make cultivatable land, whereas the sides in shade are covered with forest.
In the Middle Ages (XIIth century), the religious orders of the Hospitallers and later the Templars developed these areas for, amongst other activities, agropastoralism (an agricultural economy based upon extensive breeding linked to naturally occurring vegetation and to production of fodder and cereals used to complement the cattle's diet) suited to this region of low agronomic potential. Depressions in the causses were then developed for pasture and cultivation. Fortified villages, covered sheep folds, ponds with paved bottoms and lined with clay for retaining water for the flocks, stone walled enclosures for animals and shepherds' huts are scattered throughout the causses.
Pastoralism
The main activity on the causses is still sheep and goat breeding. It has led to a typical landscape, known as "The Way", made up of steppe grassland. More or less abandoned, these dry grass pastures scattered with box and juniper become wild, forming heaths. Nevertheless, the causses form one of the largest dry grassland areas in France. 
This environment harbours a multitude of plant and animal species some of which are highly specialised, capable of surviving only in an open environment. 
The protection and management of these natural grassland habitats depends essentially on pastoral activity (method of extensive breeding based on grazing of natural resources of the land or as part of a system of transhumance) which has created these landscapes over thousands of years. In fact, generation after generation the shepherds have led their animals onto these lands, choosing their pastures depending upon changes in vegetation and upon the developing flock. They patiently cleared the routes of stones, building "clapas" (piles of stones) of the unwanted material and getting rid of woody vegetation. 
Technical file on the landscape characteristics of the Causses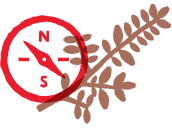 Welcome to our brand new site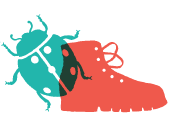 Les Parcs naturels régionaux en Midi-Pyrénées
Back to top