Practicality is a strong influence on rural architecture where style is a consequence of geological constraints (materials found in the local environment), techniques (methods of assembling these materials) and topographical and climatic influences. With time, these factors contribute to the creation of traditions and skills.
Situated on the edges of the Park are extensive mountain areas such as the Lévézou plateau, Ségala or the Lacaune Mountains. The landscape is made up of crests and steeply sided wooded valleys with occasional plateaux once covered with heath.
The causses, imposing limestone plateaux with cliffs, are sometimes furrowed by deep valleys known as gorges. The structure of the underlying rock is so porous that it can absorb the water so that no river actually forms. Over the centuries, the herding of sheep and goats has created a beautiful landscape of vast Pannonic steppe with considerable biodiversity.
The pre-causses, made up of small scale limestone plateaux and rolling plains, extends as far as the causses themselves. The landscape is scattered with hedges, woodland and dry stone walls. From from time to time a mound appears. This land has attracted human activity because of its fertility.
To the South West of the Grands Causses Park, the landscape is dominated by the reddish colour of its earth and rock, similar in colour to the sediment of a red wine, characteristic of the shimmering hills near Rougier de Camarès.
The Grands Causses Regional Natural Park is crossed by 3 great rivers: the Tarn, the Aveyron, and the Lot, marking the Northern boundary of the Park. With their main tributaries, the Park includes 480 kilometers of rivers giving sustenance to the wealth of flora and fauna.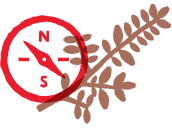 Welcome to our brand new site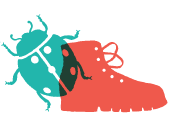 Les Parcs naturels régionaux en Midi-Pyrénées
Back to top