The must sees and dos in the 'Grands Causses' Regional Natural Park in Midi-Pyrénées: a wide range of rare and spectacular treasures. The wealth of its countryside, its culture and its heritage are waiting to be discovered.
The Millau Viaduct
Inaugurated in December 2004, the Millau Viaduct was developed by the French engineer Michel Virlogeux and designed by the English architect Norman Foster. The construction crosses the Tarn with a span of 2,460 metres and still holds the world record for height with a tower reaching 343 metres above the Tarn Valley.
http://www.leviaducdemillau.com/#/accueil/
The Roquefort Caves
To the south of the Causse du Larzac, Roquefort-sur-Soulzon, home to the famous French cheese, is a landmark site.
This area has for centuries exploited its natural characteristics, creating considerable wealth. The "fissures" (1), which provide natural ventilation for the caves, were formed by a mountain crumbling away leaving a network of passages.
http://www.roquefort.fr/

To find out more about the history of the village go to a photographic and audio journey at :
http://www.millau-viaduc-tourisme.fr/files/ot-millau/files/fichiers/raconte_moi_roquefort-2.pdf
The Knights Templar sites and the Abbey of Sylvanès
The Order of the Knights Templar,  founded following the First Crusade in Jerusalem in the XIIth century is certainly the best known and most prestigious of the military and religious orders. Feared and admired during the XIIth and XIIIth centuries, it has continued to be of considerable interest throughout the world and to be a source of inspiration for writers and directors... One of the best preserved relics of this extraordinary story: The five fortified sites of the Knights Templar and Hospitaller in Larzac: La Cavalerie, La Couvertoirade, Sainte-Eulalie de Cernon and Le Viala du Pas de Jaux: proud historical sites displaying their extraordinary history.  http://www.conservatoire-larzac.fr/

The Abbey of Sylvanès, a centre of tourism and culture in South Aveyron, is a fine example of religious architecture.
The Tarn Gorge
The Tarn Gorge is a canyon hollowed out by the River Tarn between the Causse Méjean and the Causse de Sauveterre, on the plateaux of the Grands Causses Regional Natural Park . The source of the Tarn is on Mont Lozère (1600 m above sea level).
http://www.gorges-tarn.com/sivom/actualites.php
The Causses and the Cévennes, a World Heritage Site
The area of the Grands Causses Regional Natural Park, inhabited since early times, has forged both its identity and its economy on agro-pastoral activity.
In 2011, UNESCO recognised the exceptional and universal value of these "cultural landscapes of Mediterranean agro-pastoralism" covering 22 local authority areas. The areas were inscribed on the World Heritage List.
http://www.causses-et-cevennes.fr/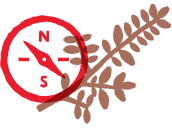 Welcome to our brand new site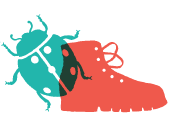 Les Parcs naturels régionaux en Midi-Pyrénées
Back to top